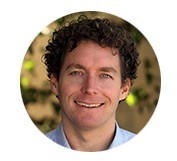 Ted Dorsey started tutoring students for SAT and ACT in 2000. He is a graduate of Princeton (English, Theatre) and UCLA (M.A. in Education).
Ted scored perfectly on the ACT (36), the new SAT (1600), the old SAT (2400), the old-old SAT (1600), PSAT (240), SAT Subject Test in Literature (800), and SAT Subject Test in Math Level 2 (800).

He founded Tutor Ted, Inc. to help as many as possible perform at their peak on their college admissions tests.
Ted is the author of four test prep books, and proud father to two cats, TK and Max. Tutor Ted's ACT books are available on Amazon: Tutor Ted's Guide to the ACT and Tutor Ted's ACT Practice Tests.